Based on client feedback regarding our ComMetrics blog checklist by CyTRAP Labs GmbH, we launched the My.ComMetrics 2011 trend briefing series, consisting of 25 blog posts and 7 webinars about trends to watch and social media monitoring DOs and DON'Ts. Our previous webinars were: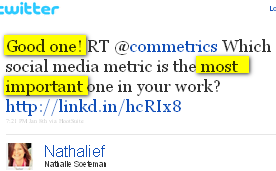 This post provides additional intel for the fifth webinar of the series, which addresses why key performance indicators (KPIs) need to be the right actionable metrics in order to better understand how social media can influence operating metrics. We discuss also this in an upcoming blog post:
ComMetrics coffee break webinar number Nr. 2 for this year was held.
Thursday, January 27, 2011 at 08:30 CET (German) and 16:00 CET (English – 7:00 am PST)
Now you can watch the videos, listen to the podcasts and download the presentation slides (see below).
Let's be frank – effective social media use is not a science but an art. Nevertheless, if used during business hours we have to demonstrate that it helps improve our revenue stream. Therefore, we will focus on two issues: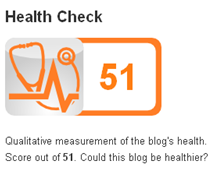 1. Actionable metrics or, why the easiest metrics to get are the least helpful
Generally we say get the low-hanging fruit first. But while getting data about pageviews or unique visitors is easy, what do you intend to do with such data? Will ten more or fewer pageviews result in action? Instead, nail down your key performance indicators (KPIs) and measure for them.
2. Show how social media relates to operational metrics
Can your Facebook wall posts, tweets or answering of questions on Quora help reduce customer returns, calls to the customer helpline and so forth? We tell you why developing measures that visibly relate to operational metrics will result in actions that make a difference.
Developing actionable metrics means that if your pageviews go up or down, you take specific action to improve the situation.
Also check out the videos, podcasts AND slides from the webinar, available in German or English by 2011-01-15.
1. A shortened video of the German webinar is available here.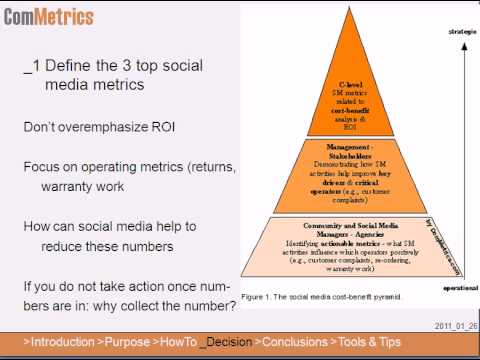 2. A shortened video of the English webinar is available here.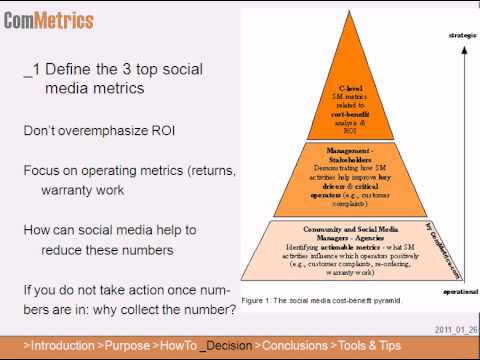 3. Slides with links to visit the resources mentioned in the webinar right here.
Enter your email below and get the latest posts first. You will be glad you did!
4. The podcast/audio files is  available in German and English, at the bottom of this blog post (listen online or download for later use) or get it for your iPod / iPad / iPhone using our iTunes podcast subscription service.
You can also subscribe to the podcast using our ComMetrics RSS podcast code and automatically download right after we upload them (for a crash-course for non-geeks on how to use RSS with email programs or browsers, click here).
Final words
Please don't forget to register for the next webinar… See the orange button above?
What is your take on this?
Is this stuff even useful to you? Please comment if you plan to attend the webinar or have a specific question you would like addressed.
Also, if you just watched a video, listened to a podcast or attended the webinar, why not give us some feedback? We love to hear from you!
Thank you for sharing your impressions and ideas in a comment below. We always answer questions and comments from readers like yourself, GUARANTEED.
More resources
Cost benefit pyramid for social media – convincing the boss
[ 6:00 ]
Play Now
|
Play in Popup
|
Download
Kosten Nutzen Pyramide fuer Social Media – Kennzahlen
Play Now
|
Play in Popup
|
Download